While sitting in on a DDAT rehearsal I witnessed something very funny. Mike was asked to take a solo but when the solo section came up in the piece, Mike was skipped. I noticed everyone's face had a huge smile. I immediately asked the band to explain the humor. What you are about to hear next is the "Cut Off Stories of Mike McCluhan".
Everyone knows Mike is one of the coolest dudes you'll ever meet. He's a big dead head fan, wears a hat and sunglasses even in the night hours. You don't know cool if you haven't seen Mike. Another cool aspect of Mike is his bass solos. (Which might be rare after witnessing a rehearsal)
In fact, there have been numerous occasions when Mike wasn't given a solo. DDAT has been "CUT OFF" in many situations: While driving, while on the phone, while being in line, while boarding a flight (Mike Again), etc. but no one as been cut off from a solo...(poor Mike)
It may not seem like a big deal but for musicians, the solo is considered not only the moment to shine but to express their knowledge and wisdom of the piece being performed. The solo is the moment a musician shares their hard work and their hours of practice each day. Basically solos are very important.
DDAT would like to share 3 of Mike's "CUT OFF" stories.
1 - Durango, CO
The crowd was going crazy! Everyone began to chant "Go Mike, Go Mike". The moment came for someone to solo, Mike began to solo and just as the crowd was beginning to dig Mike's solo, Def-i began his verse. As soon as Def-i came in, Mike had no choice but to back out. (CUT OFF) haha Mike had a split look on his face. His mouth said he was happy and having fun but his eyes was crying out "why! what about me!". After the show Mike made comment, "Everyone did great, I wish I had a moment to talk about of how great I was."
2 - Albuquerque, NM
DDAT likes to have it's members start off various tunes. The tunes usually start with a member soloing a few minutes before bringing in the whole band. Well, communicatoin seemed to be unclear when we where beginning to start our 2nd set. Mike began soloing, (by the way it was very moving) and it actually got much attention and the audience became quiet. It was great! Everyone knew Mike was soloing except the band. All of sudden Nick yells out, "one, two, three, four" and while Mike was still soloing, the band started...(CUT OFF) When the band cuts off someone, it's usually due to the lack of instruction or an accident. (we hope it was an accident, DDAT says otherwise). Mike seemed very angry after the CUT OFF, but the band laughed and Def-i gave Mike props for the "whatever he was doing" performance. We are sorry Mike.
3 - Coos Bay, OR
DDAT put their performance on Facebook Live. A very useful tool for musicians when they want to share their music with "Everyone". As the band performed in the Dolphin House, the feed on Facebook live was going crazy! Many were commenting on the venue and the solos of the performers. Mike began soloing and the person operating the camera was zooming in on Mike, when suddenly Delbert came in with a beginning solo riff. The camera immediately left Mike and went to Delbert. Mike was boiling. When Delbert was asked after the concert what had happened, he replied, "I thought Mike was vamping and waiting for me to come in with my solo". Another accident/lack of communication. Either way - Mike was CUT OFF!
After the band shared their stories, Mike made a comment:
"Being cut off is part of the nature while playing with DDAT - But I bet other bands don't have that case, just this band"
DDAT replied, "It's jazz man"
The next time you see Mike, please give him a hug and tell him everything will be ok.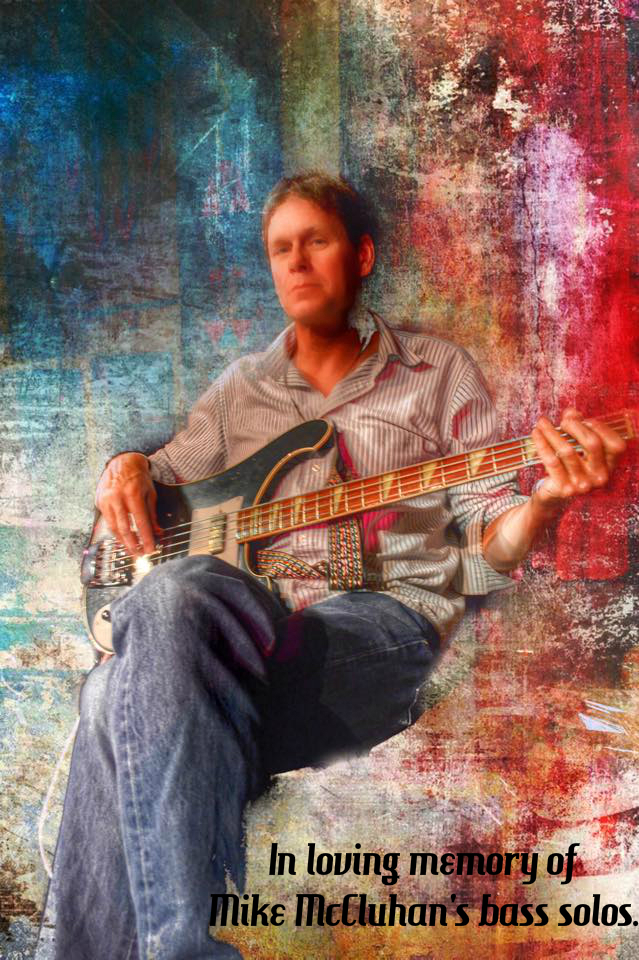 Please share your CUT OFF moment below! Have a great day!