It is very funny how time works. Nothing about this blog is funny...well maybe a little if you look at it from a different point of view. At every show we always explain how hard it is to compose...then we follow with,
"but what's even harder than composing is finding a title for the composition."
As many know most of our tunes are in pentatonic minor. We use pentatonic mainly because it was the basis of early Native American Music. Because of the similarity between all our music, we decided to go a little outside the box with out of key composing. Though the piece was composed in out of key, the basic form of blues makes the entire piece feel compatible.
But enough of the composition process. The main reason is the title of the composition related to a specific time in our history. A specific time we didn't know about while we were on tour...
We "use to" call this tune Ebola Blues because Ebola was fierce and uncured. Ebola seemed like a perfect title to portray our "out of key" distressed sound. It made perfect sense to us as a band. It made even more sense to our listeners. So much that it almost cause an uproar.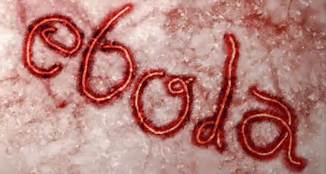 You know in business, we are told to be knowledgeable of current events. Meaning if you're a salesman, you should turn the news on every morning so you have a subject of conversation and or have an idea of what's going on in the world. Well we broke that rule while on tour. In fact we were in travel mode for over 35 hours and these days many things can change within minutes. Of all things...
Of all the news in the world...The headlines while we were in our little touring world was:
"Ebola hits the United States!"
Again, time has a funny way of working...
So we get off at our next venue. We were excited because there was a huge crowd! Almost sold out! We felt very good...little did we know United States took a frightening blow from Ebola!
So we get up and halfway through our set we announce our next tune.
"We want to thank everyone for coming. Tonight we want to spread an uncured musical piece! We hope your nerves are stunned and internally feel the work of our latest composition EBOLA!. We hope you enjoy it!"
- the crowd hits dead silence...
We heard some, "that was bad" "boooos" "omg" "that was stupid" "how could they"
I can assure you that we meant nothing by it.
We were super confused and were wondering what had happened...It was the weirdest feeling.
It was a case of rare, unbelievable perfect timing.
After the concert we were immediately approached by a few angry people. After finding out the news...the news of the century! We were speechless because it was unbelievable...After a few hours it finally began to sink in. It was the worst fail in musician history.
I'm sure many have a similar experience but what are the odds to make a piece entitled Ebola when Ebola actually comes to the United States.
Only DDAT knows...We still can't believe it sometimes...
The tune is now called "Outer Inner". We were lucky the audience realized it was an honest mistake.
Don't forget the rule, "Always keep current on national news!"